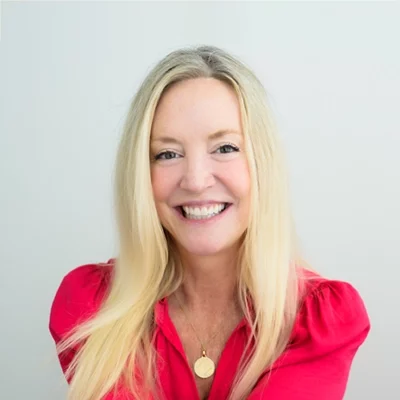 Chiropractor
Shima Silber D.C.
Dr. Shima Silber founded Way of Life Wellness Center in 1997 to serve her community with an exceptional chiropractic experience that significantly advances wellness and quality of life.
Dr. Silber attended New York University for Fine Arts and performed internationally as a modern dancer. After an injury that ended her dance career, she discovered chiropractic, and with great results herself, she decided to become a chiropractor herself.
While getting her Doctorate of Chiropractic at Life University in Atlanta, she was introduced to Network Chiropractic and began studying with the founder. Now practicing Network Chiropractic for over 30 years with the highest level of certification, Dr. Shima understands the body-mind relationship and is committed to blending physical and emotional well-being. Through health and wellness workshops and lectures bringing you up-to-date health information, Dr. Shima provides you with everything you need to take your body and mind to the next level.
Dr. Shima's style is energetic, engaging, compassionate and professional. She has a deep reverence for the body's ability to recover, self heal and transform and she will empower you to take charge of your health at a pace that is right for you.
Over the last few years she pursued a Master's Degree in Contemporary Spirituality and became a certified Kundalini Yoga and Meditation Instructor.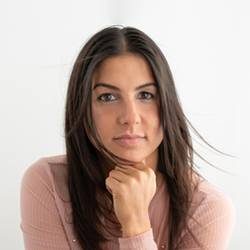 Chiropractor
Deanna Poneman D.C.
Dr. Deanna has been part of the Network Chiropractic community for over 30 years, having received her first Network adjustment the day she was born by her godfather, who was one of the very first Network Chiropractors in the world.
Born in a Transcendental Meditation (TM) community in Fairfield, Iowa, healing, spirituality, and the mind-body connection are quite literally in Dr. Deanna's blood.
After having received her bachelor's in Fashion Marketing from Columbia College in Chicago and working in the fashion industry, Deanna realized that her true passion was wellness and helping others to experience the excellent health and vitality she had been fortunate to enjoy in her own life. This realization led her to the San Francisco Bay Area to attend Life Chiropractic College West where she received her Doctorate of Chiropractic.
Dr. Deanna is deeply passionate about helping people fully express their optimum potential physically, emotionally, and spiritually. Her commitment to her patients, passion for her work, and exuberance for life is apparent to every patient she encounters. Dr. Deanna believes that the first step in healing the world is by healing ourselves, and she strives to elevate humanity one spine at a time.
She currently resides in Snoqualmie with her husband, Jason, and their French Bulldog, Ranger, both of whom receive regular Network care!
Chiropractor
Tiffanie Winzenried D.C.
Dr. Tiffanie had chiropractic in her life from a young age and went as a family with her three siblings to get their spines checked. It wasn't until she hit a dead end in her studies of Marine Biology an undergrad that she finally noticed how people walked out of the chiropractor with a lightness to them.
Determined to find out what magic was in the adjustment, she started at Sherman College of Chiropractic. There she faced her own health challenges, suffering from migraines and low back pain.
Through these challenges, she found the gentle technique called Network Spinal Analysis. There she reclaimed her life and is now passionate about empowering individuals on how to maximize their body's greatest potential. Dr. Tiffanie graduated five years ago and has been practicing on the East Coast, most recently in Boston. She has also been teaching SRI (Somatic Respiratory Integration) and is dedicated to sharing these tools with others. She is thrilled to be joining Way of Life and is looking forward to meeting all of you!
SOMA Practitioner
Amanda Wick
Amanda Wick was born and raised in Seattle and the Eastside. She graduated with an environmental studies degree from the University of Washington in 2012. She worked in several fields until she found her passion for Soma Structural Integration and trained extensively with the Soma Institute.
Amanda praises Soma bodywork for relieving her own pain from sports injuries and balancing her body in a grounding and uplifting way she'd never felt before. She has shared this relaxing yet potent Soma work with many clients since 2016. In her free time she likes to travel, spend time in the garden, attend festivals, watch Below Deck, discover new music, and learn new things about our bodies and the world we live in.
Office Manager
Jessica Brown
Jess has been the Office Manager at Way of Life since 2017. Originally from Atlanta, Georgia, Jess is one of 6 siblings. She moved to Seattle in 2011 to be closer to her older sister and brother. In 2015 she started working in a traditional chiropractic office.
Having received chiropractic care since she was 8 for migraines and slight scoliosis, Jess was in her natural element. There were so many aspects of the chiropractic world and helping people that she loved so much but she knew something was missing.
That's when she was introduced to Network Spinal Analysis. After she learned all about how a gentle touch could change the spine more effectively than traditional chiropractic, she was hooked and started her position with Way of Life! While receiving Network, her migraines have almost gone away completely and she had so much relief during her pregnancies as well!
Since Jess started she has had many wonderful changes in her life. She married her husband, Gordon, welcomed their first child, Amelia in August of 2020, and recently had their second girl, Charlotte, in May of 2022!
Jess knew how much the entrainments (Network Adjustments) helped her and Amelia and Charlotte have received care since they were born! In their spare time Jess & Gordon like to hike and travel to national parks with the girls and their dog, Butters. When they aren't traveling or getting entrainments, Jess loves watching sports, crafting, learning new languages, playing board games, hanging out with her nieces and nephews, and spending time with her family and friends.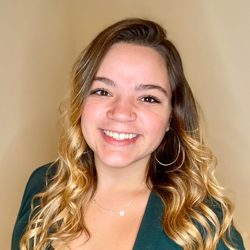 Office Manager and Community Outreach Director
Laura Corner
Laura was born and raised in Georgia and joined our Way of Life team in November 2020 after moving here. Laura started her career in healthcare and found her passion early on in Senior Living. 
After serving as the Business Office Manager for four years at a senior living community, she decided to move to be closer to a family member who needed help. After receiving Network Care she found a new passion for health and wellness. Laura is interested in growing and is always trying to educate herself on all the benefits Network has to offer!
She has a dog named Eden who is a 3 year old basset hound/chocolate lab mix. In her free time she enjoys adventuring with Eden, playing guitar, and loves to spend time with family and friends (fun fact: she is actually Jessica's sister and Julia's childhood best friend!).
Chiropractic Assistant
Julia Karszes
Julia was born and raised on the East Coast in Atlanta, Georgia. She found her way to the PNW in 2021 when her childhood best friend invited her to move up to Washington. So far, Julia has fallen in love with the PNW with all of its beautiful nature and delicious food! In her free time, you can find her hiking with friends or exploring the area.
In 2020 Julia graduated from Georgia State University with a B.S. in Psychology. During her college career, she found a passion for helping others and was introduced to the healthcare industry when she became a receptionist at urgent care in the Atlanta metro area. Throughout that time she realized there was more to offer. After a year of working as a receptionist, she then became a medical assistant and worked throughout the pandemic.
After graduation, she was given the opportunity to move to WA where her best friend introduced her to Network Chiropractic. Since then she has been working as a Chiropractic Assistant and has not looked back. Network Care has not only helped Julia grow and build confidence within herself, but she has also enjoyed getting to witness the amazing success stories and healing this wonderful office has to offer.
Monday
8:30am - 6:30pm
---
Tuesday
8:30am - 6:30pm
---
Wednesday
8:30am - 6:30pm
---
Thursday
8:30am - 6:30pm
---
Friday
8:30am - 6:30pm
---
Saturday
8:30am - 1:00pm
---
Sunday
Closed
Way of Life Wellness Center